Men's V-neck Office Scrub Top | Jersey Milano
Crafted in Italy, this scrub top transcends ordinary workwear, boasting a fusion of refined style and superior functionality. Here's why it's a must-have for you:
Impeccable Italian Craftsmanship: Expertly tailored in Italy, this scrub top exudes precision and elegance, aligning seamlessly with your own dedication to excellence in the medical field.
Four-Way Stretch for Unmatched Comfort: Experience a new level of comfort with our four-way stretch fabric. Move freely and effortlessly, knowing your attire won't restrict your movements during demanding shifts.
Strategic Front Pocket: Keep essential tools at your fingertips with the convenient front pocket. It's thoughtfully placed for easy access without compromising the sleek silhouette.
Breathable Side Vents: Engineered for optimal airflow, the strategically positioned side vents provide continuous breathability, ensuring you stay cool and composed, even in high-pressure situations.
Tailored Fit for Elevated Style: Designed with your physique in mind, this scrub top offers a tailored fit that's both professional and flattering. You'll exude confidence and authority in every patient interaction.
Model's Proportions for Reference: Our model stands at 6'2" (188 cm) and is wearing size 50 Tall. 
Elevate your professional image with a scrub top that mirrors your commitment to precision and care.
Complete the look
×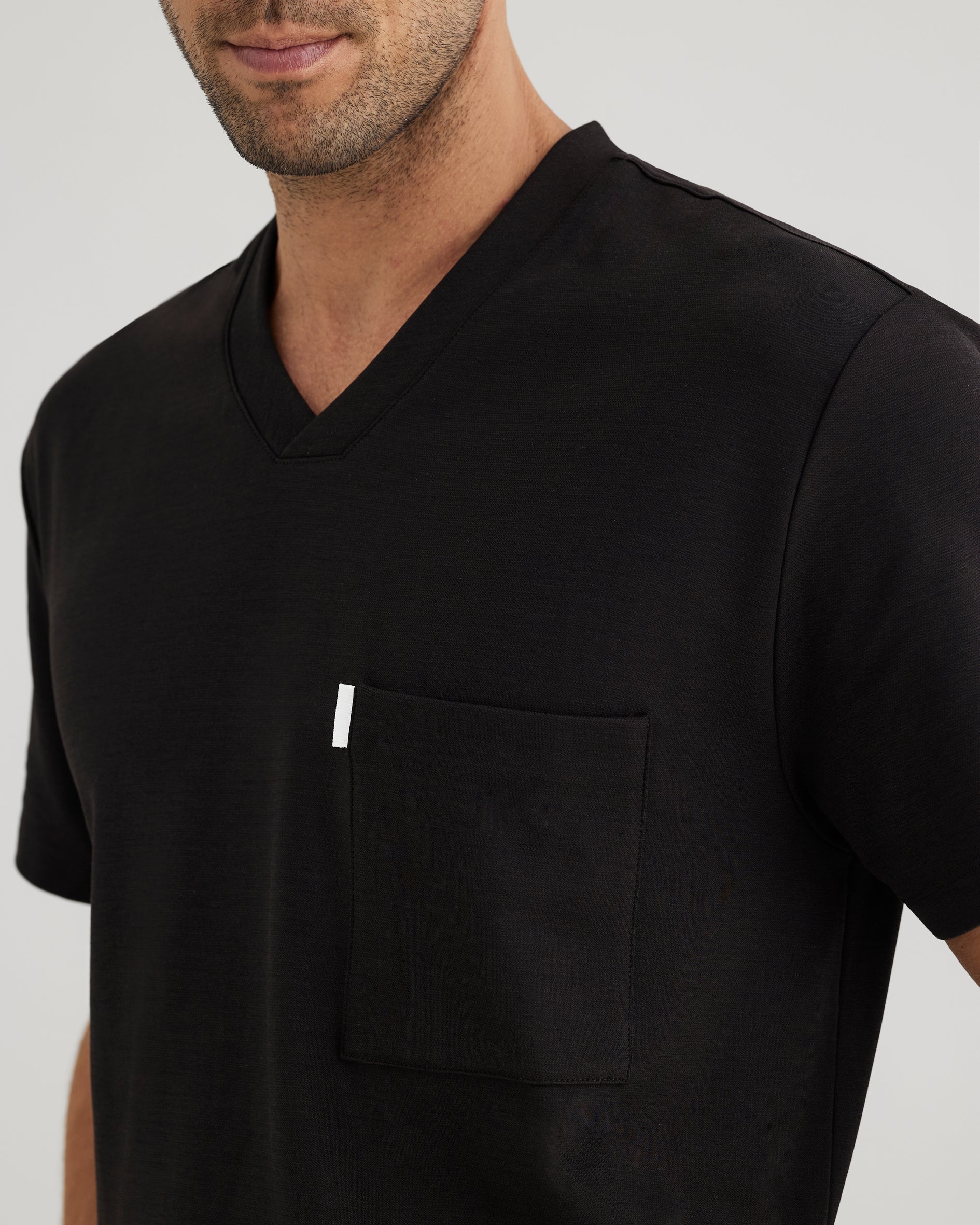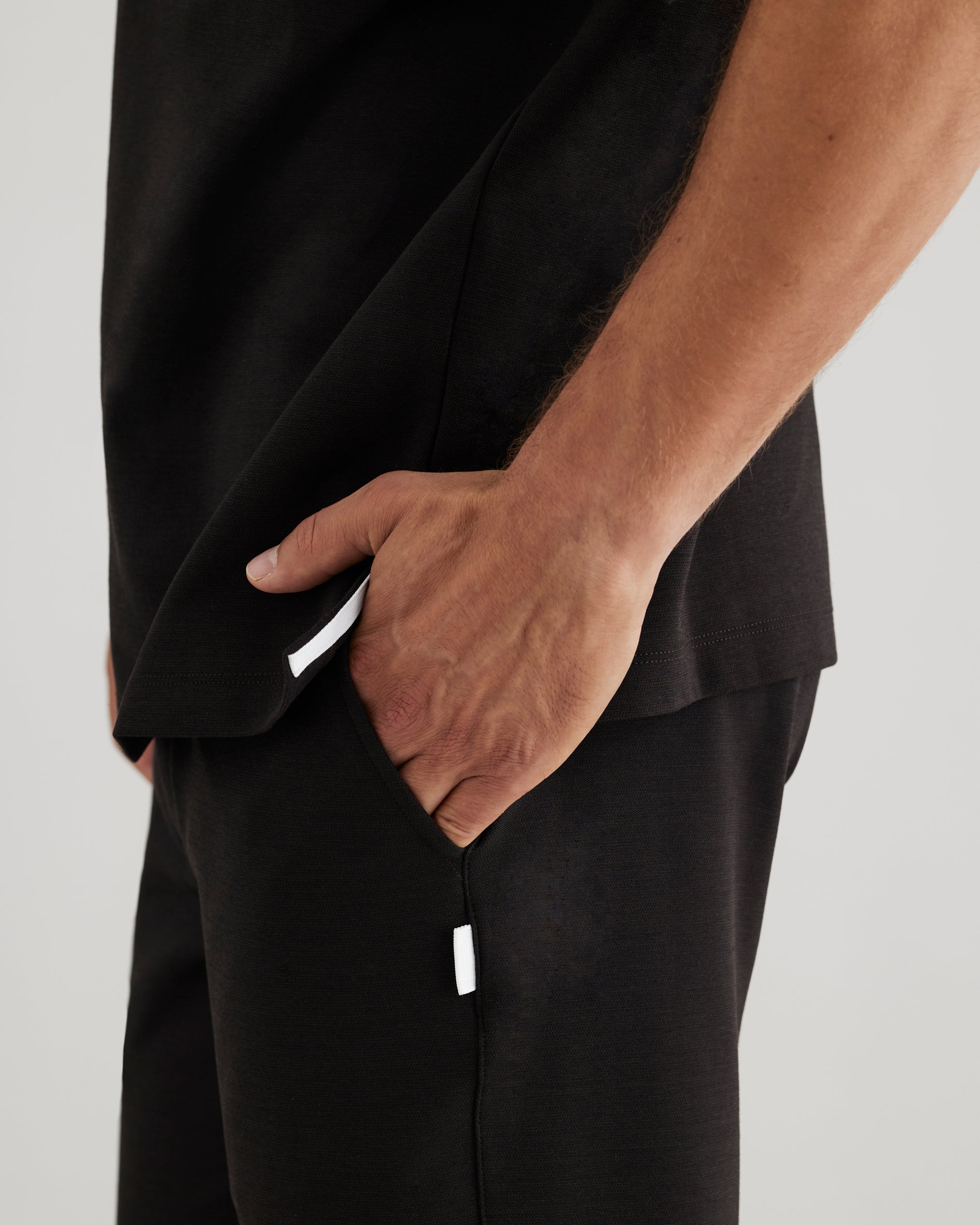 Premium Fabrics
Signature Jersey Milano fabric guarantees a soft, relaxed fit
Functional Storage
A front chest pocket offers accessible storage
Lasting Comfort
Side vents provide flexible movement while quick drying fabric keeps you cool throughout the day