Men's Office Lab Coat
In our pursuit of excellence, we've partnered with Italy's most esteemed mills to create a piece that symbolizes your remarkable medical journey. Crafted with precision and care, the Cambridge lab coat blends unrivaled luxury with functionality.
Engineered with four-way stretch antimicrobial fabric, it not only offers exceptional comfort but also ensures a sleek, professional look throughout your demanding day. Say goodbye to wrinkles and hello to water repellence.
The integrated sweat pad discreetly manages excess moisture, ensuring lasting freshness and comfort. Its distinctive euro collar design brings a contemporary, clean aesthetic that complements healthcare professionals in any setting.
At the heart of each Cambridge lab coat lies a commitment to excellence. We understand that every interaction with a patient, from consultation to follow-up, is an opportunity to instill confidence.
Specifications:
Four-way stretch antimicrobial fabric
Water repellent and wrinkle-resistant
Built-in sweat pad for lasting comfort
Unique euro collar for a fresh, professional look
Garment is true to size. Model is 6'2" (188 cm), wearing a size 50. 
Complete the look
×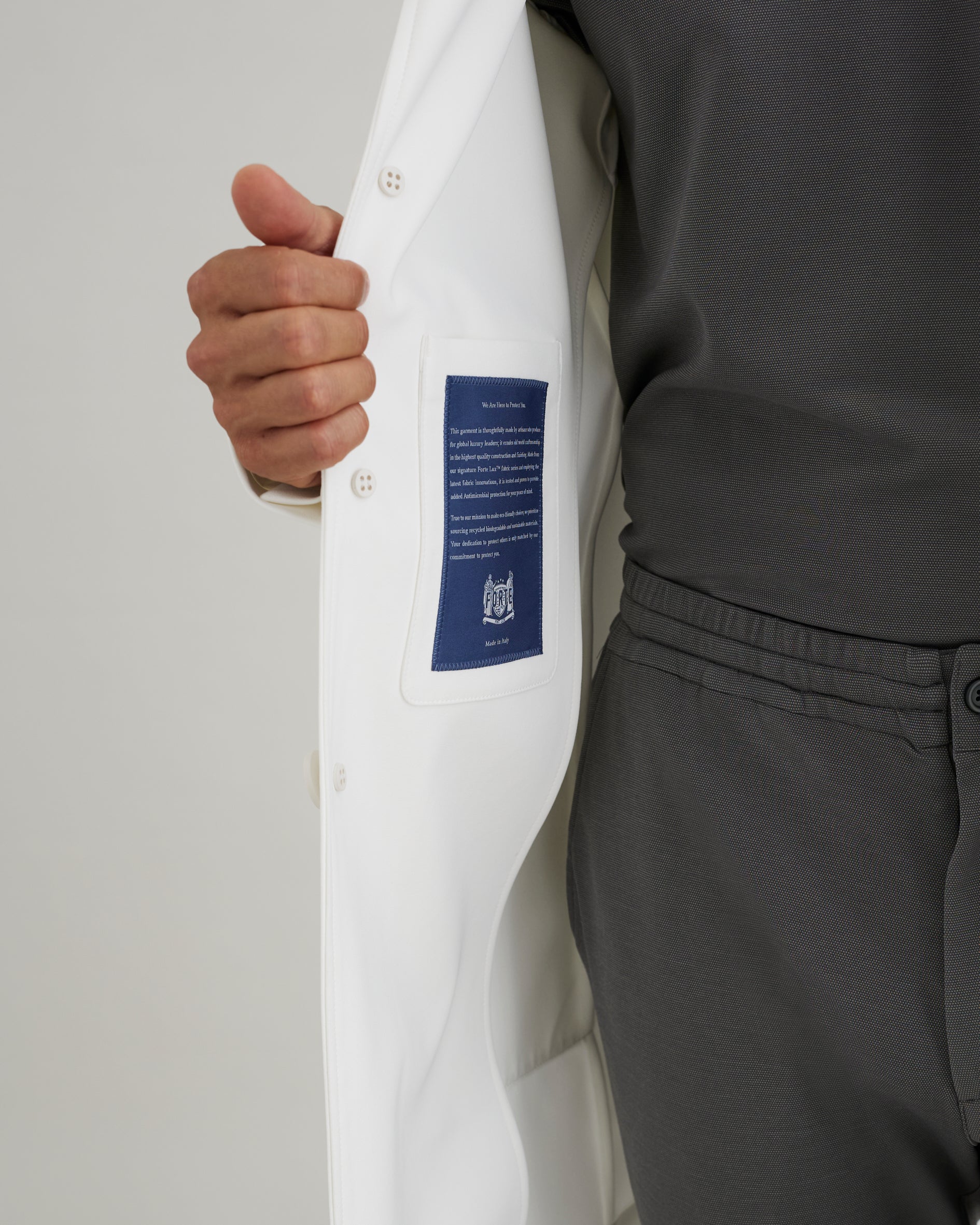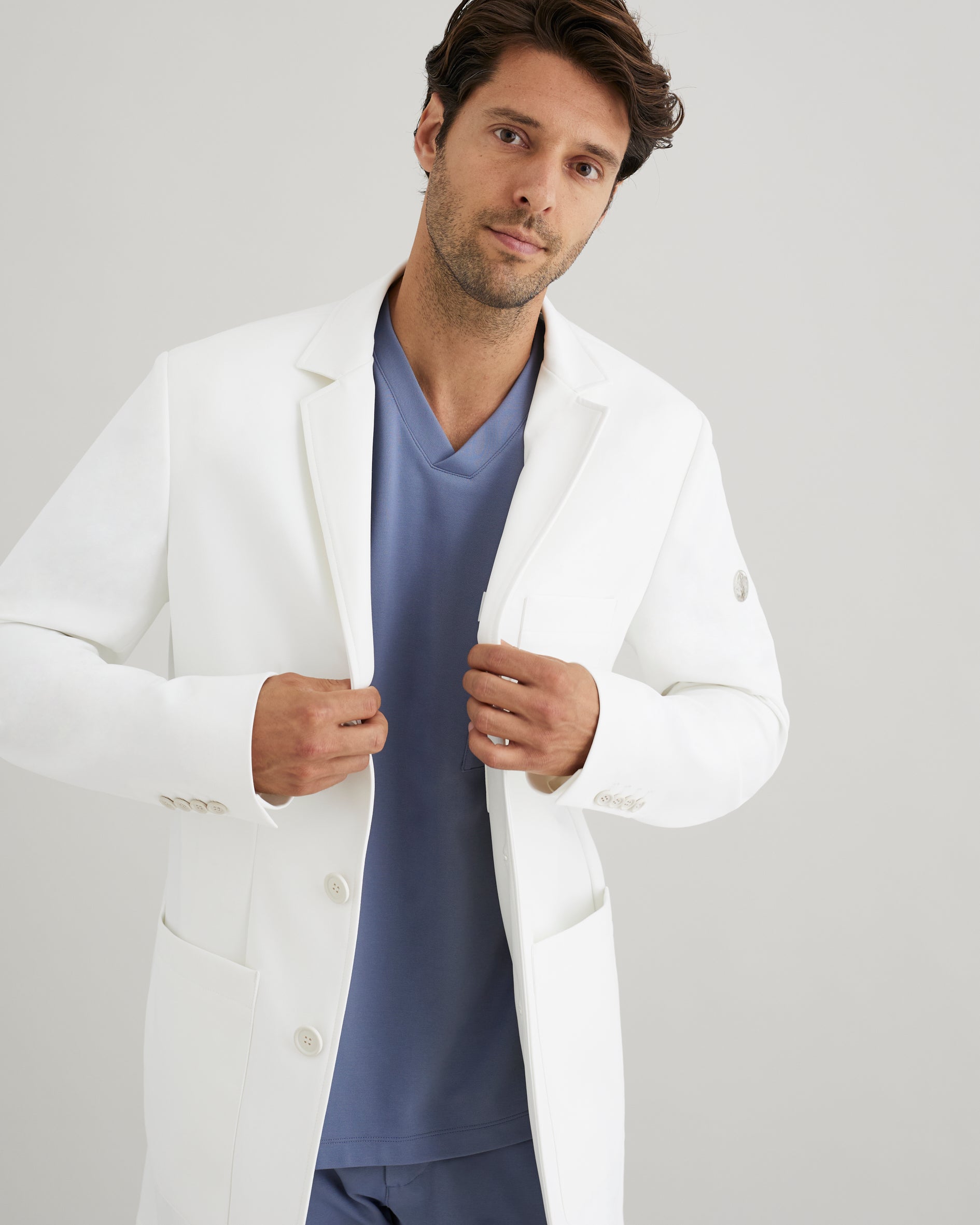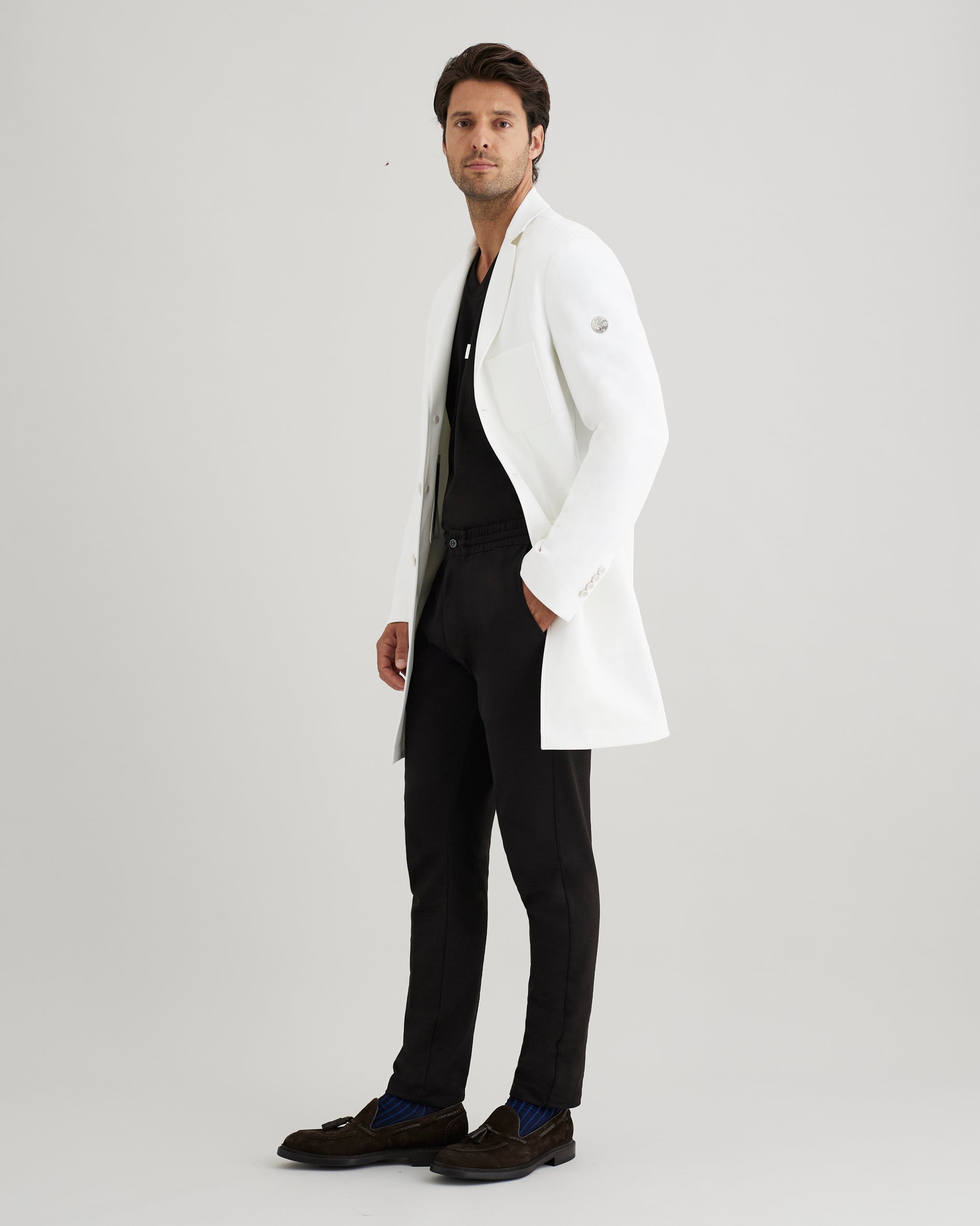 Durable Design
Water-repellant and wrinkle-resistant antimicrobial fabric
Lasting Comfort
Built-in sweat pad collects moisture throughout the day
Innovative Design
Features sustainable milk protein buttons sourced from Italy