Women's Office lab Coat
The Michelle Lab Coat is not just a garment; it's a symbol of your unwavering commitment to medical excellence. We've spared no effort in creating this iconic piece, partnering with Italy's most esteemed mills to deliver a level of quality that matches your professional standards.
Crafted with meticulous attention to detail, the Michelle Lab Coat is designed especially for you, a female doctor who deserves the very best. Here's why it's the perfect choice:
Unmatched Quality: Our partnership with Italy's prestigious mills ensures you receive nothing less than the finest craftsmanship. This lab coat is a testament to precision and dedication.
Comfortable and Hygienic: Featuring four-way stretch antimicrobial fabric, the Michelle Lab Coat not only offers freedom of movement but also ensures a clean and hygienic environment. Say goodbye to excess moisture with the built-in sweat pad, allowing you to focus on what truly matters—your patients.
Confidence in Every Moment: Every interaction with your patients, from consultation to follow-up, is an opportunity to inspire confidence. The Michelle Lab Coat enhances your professional image, making you feel as exceptional as you are.
Tailored for You: Designed to perfection, this lab coat is featured in size 38, with a model height of 5' 10" (178 cm). It's made to fit you flawlessly, ensuring both style and comfort.
Elevate your medical practice with the Michelle Lab Coat and experience the difference of true excellence. Because you deserve nothing less
Complete the look
×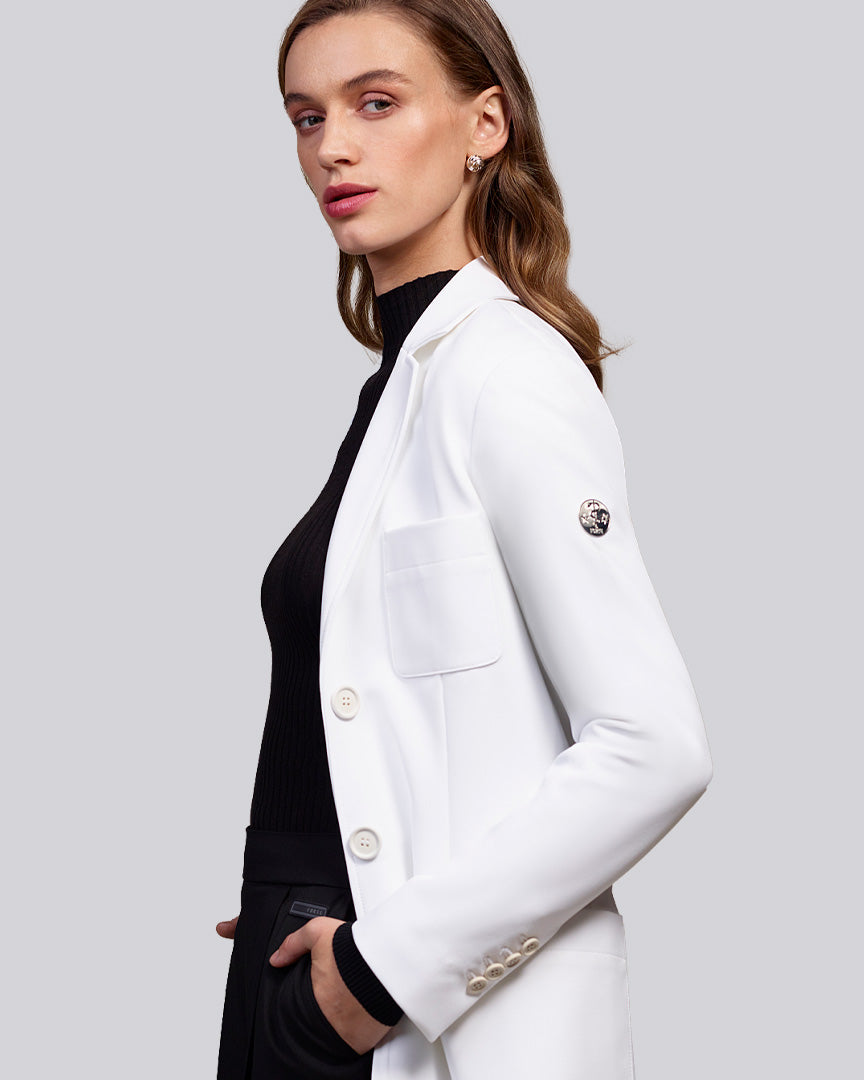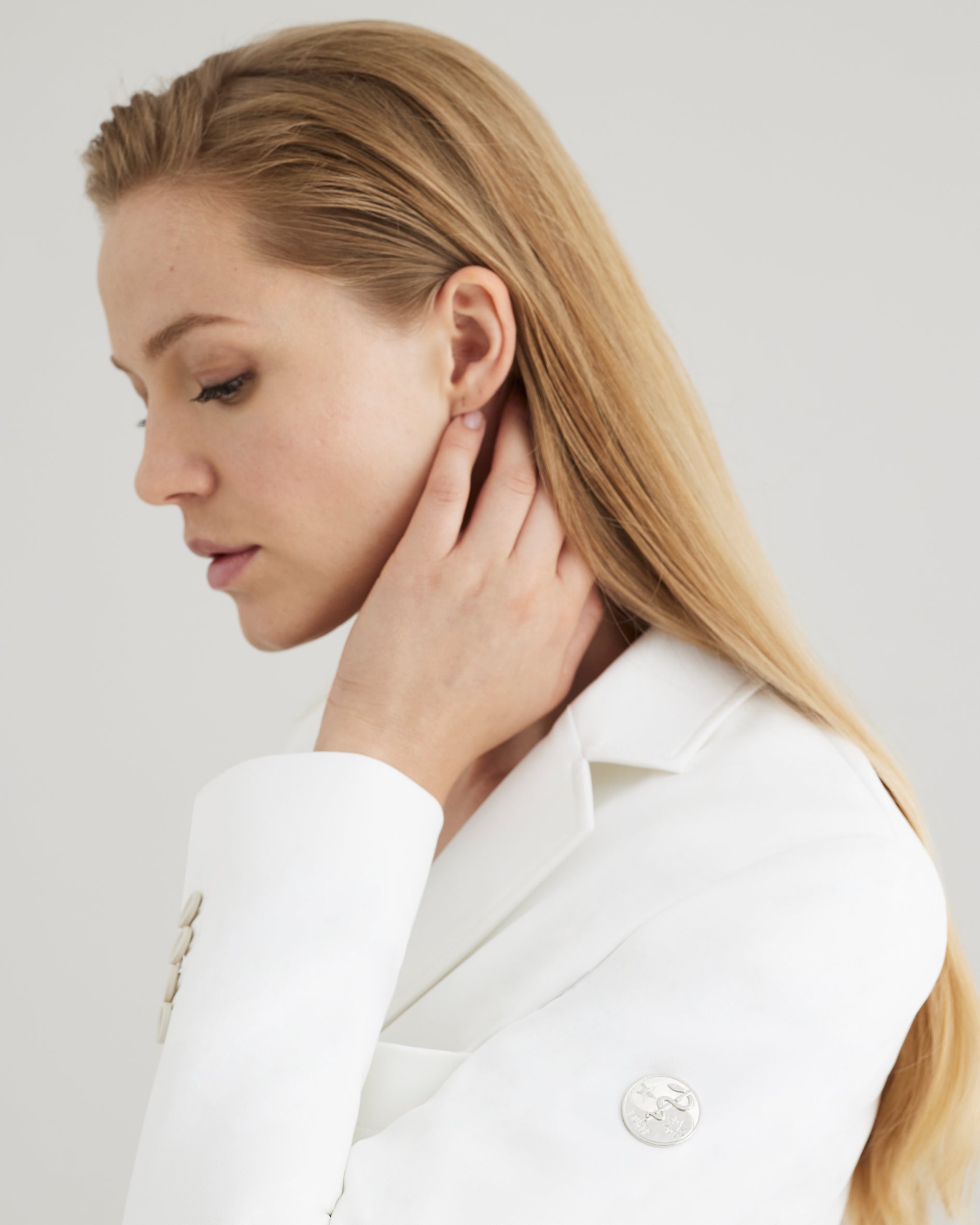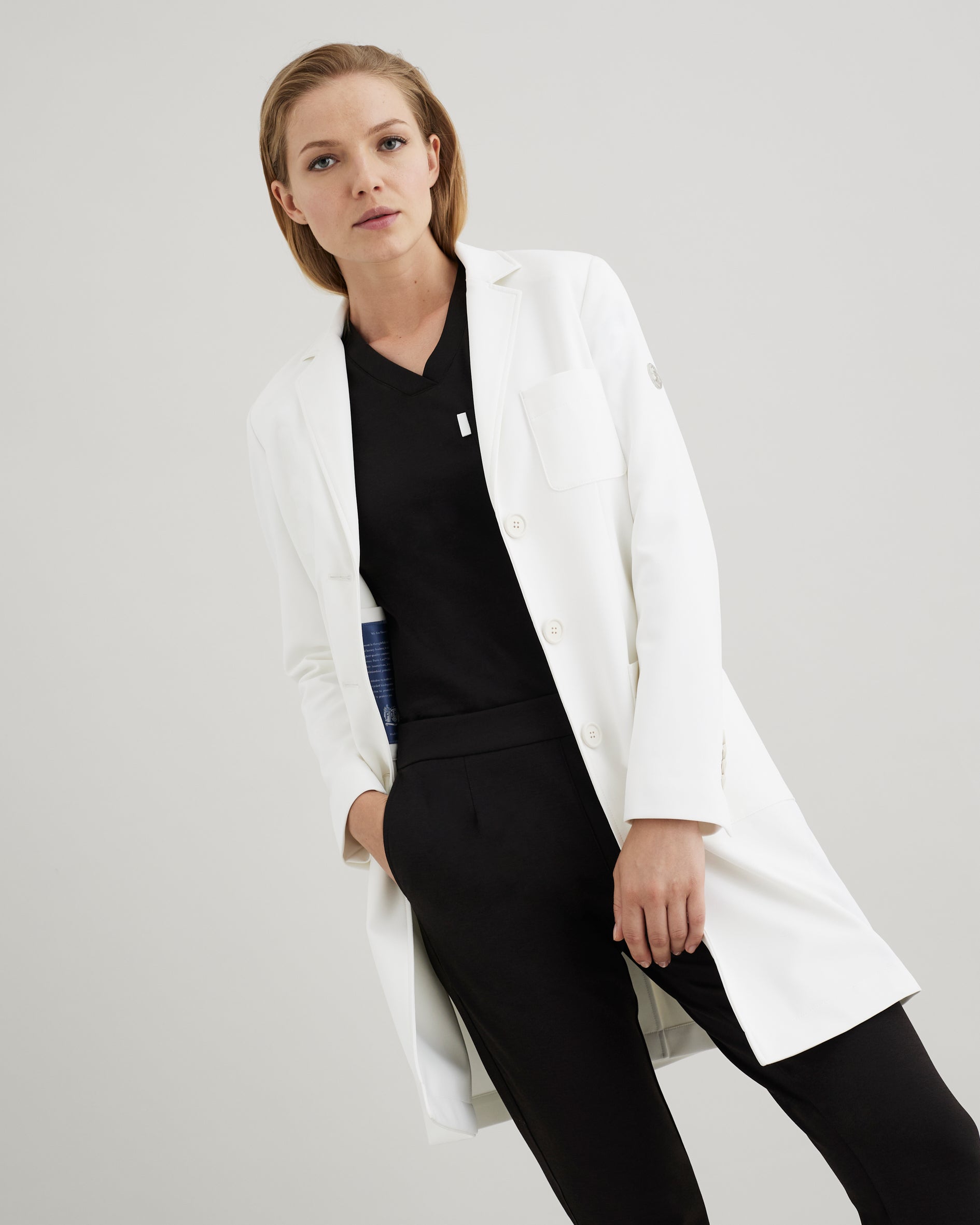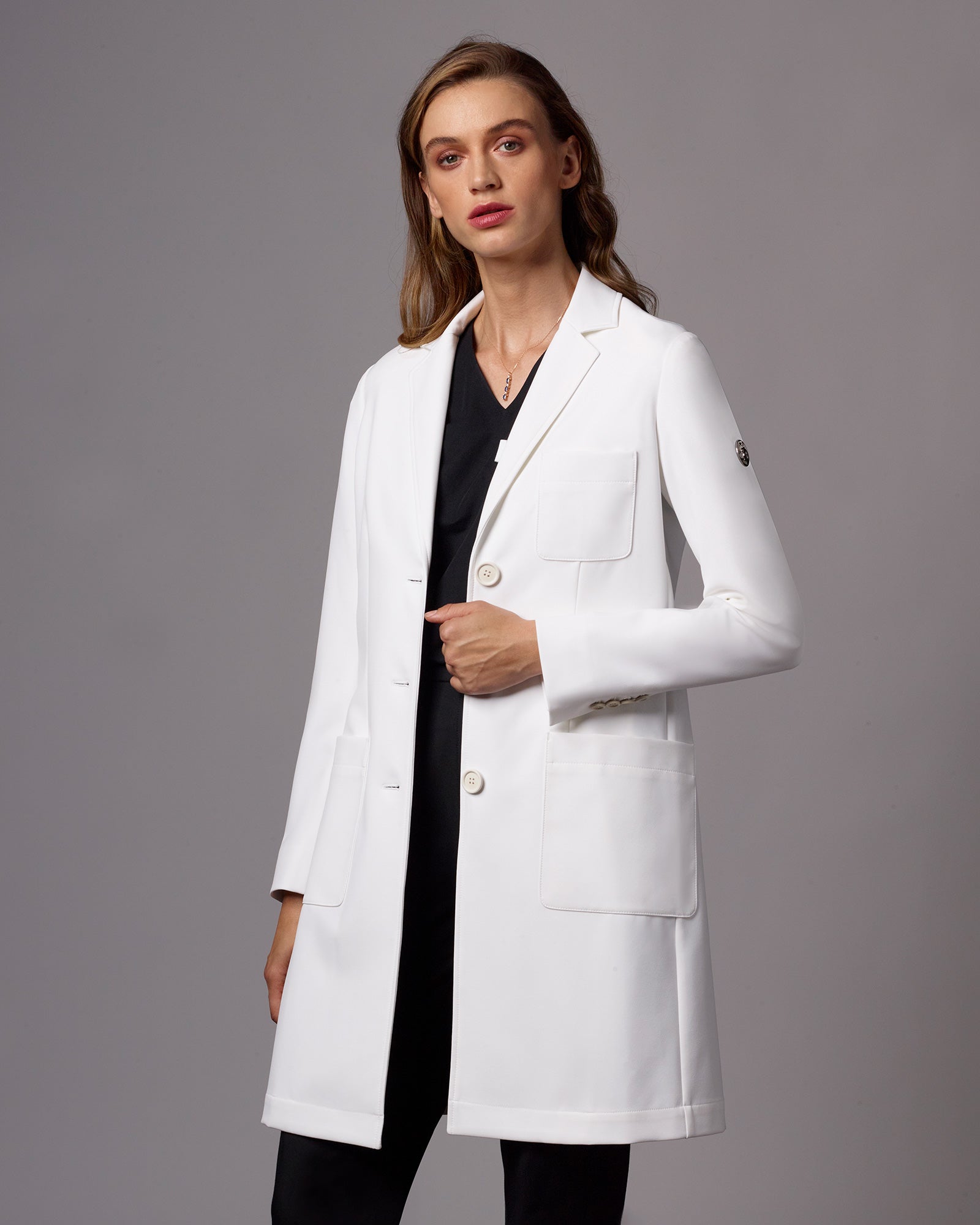 Durable Design
Water-repellant and wrinkle-resistant antimicrobial fabric
Lasting Comfort
Built-in sweat pad collects moisture throughout the day
Innovative Design
Features sustainable milk protein buttons sourced from Italy